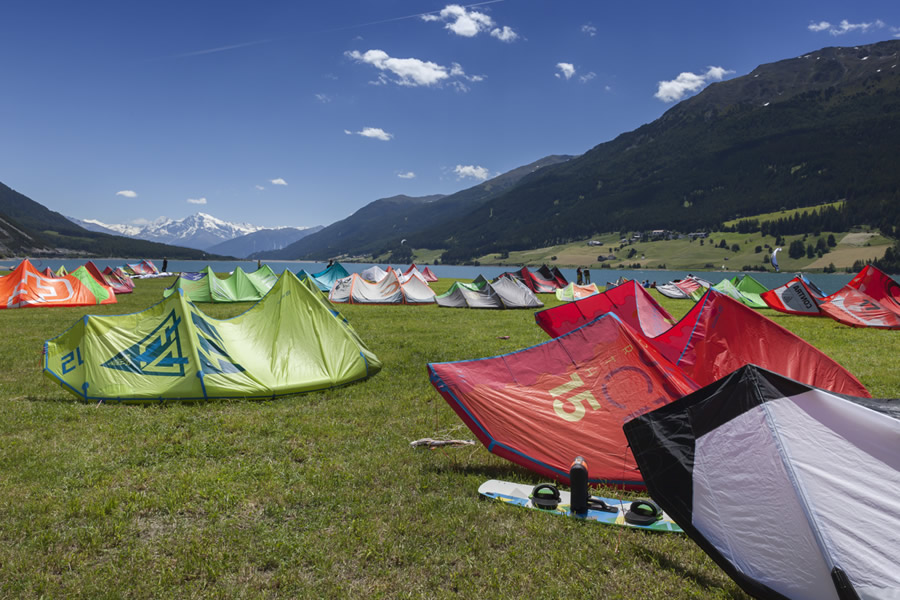 It doesn't matter, if it is summer or winter, the Reschensee provides the ideal wind conditions for kite surfing almost every day of the year.
Find out the interaction between wind, water and man. Kite surfing is a trend sport for aquatic athletes, who combine surfing and sail boarding. The kite is a stunt kite that is fixed tight right to the body. With "enough wind" it develops enormous power.

The surfer seems to glide weightlessly over the surface of the water. The leaps and figures they are able to create with their kites are ingenious and spectacular.